The head of a business providing worker's compensation and other benefits that was issued a cease and desist notice from the California Department of Insurance this week says the notice was wrongly issued.
The CDI issued the notice to stop a Central Valley company from selling workers' compensation and liability policies because they are not properly registered with the department.
In a cease and desist order served on Monday the department alleged Agricultural Contracting Services Association Inc., doing business as American Labor Alliance and its affiliate CompOne USA, are soliciting, marketing, selling, and issuing to employers statewide what the company claims are valid workers' comp policies but which CDI investigators claim they are not properly registered.
The department alleges ALA is transacting insurance without proper authority.
Marcus Asay, chairman of the board for CompOne USA, said the company isn't required to register with the department because it is selling benefits and not insurance, and that efforts to reach out to the department over nearly the last year to keep them informed of what they are doing have gone nowhere.
"They're way off base. They did not do their homework, or due diligence, they just made an accusation," Asay said.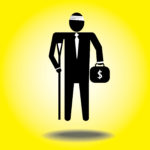 According to him, the company is an IRS exempt 501(c)(5) labor organization and has always filed as an entity claiming exception with the Department of Labor under the Multiple Employer Welfare Arrangement section of the federal Employee Retirement Income Security Act.
This means the company is not required to register to sell insurance, because that's not what it's doing, he said.
"The very thing they're telling me to cease and desist is not what I'm doing," Asay said.
MEWAs provide health and welfare benefits to workers whose employers are not parties to bona fide collective bargaining agreements. MEWAs are designed to give small employers access to low cost health coverage similar to that which is available to large employers.
ALA offers benefits like health, dental, retirement, death and burial, immunization, annual physicals and workers' comp. They pay claims and keep reserves.
"Based upon our program, as we sit right now, we are absolutely solvent," Asay said.
The majority of their clientele are construction, small manufacturing and service oriented businesses. Asay said the membership total is 30,000.
The company has been in business since 2006, when it first began offering retirement benefits. Dental, and healthcare benefits followed; then in February they began offering workers' comp.
Asay said the company hired an underwriting group to make comparisons and formulate experience modifications so they could offer competitive rates.
The company has laid the groundwork to take its product into other states, including New York, Georgia, Utah, Texas and Nevada, according to Asay.
Asay said that as a courtesy the company has had its representatives reach out to departments of insurance in those states.
"We've been in communication with quite a few," he said, adding that so far no one has raised any objections. "They're very curious more than anything else."
But that's not the experience company representatives have reportedly had with the CDI.
Representatives approached the CDI and were referred to department attorneys, who offered no feedback and ignored repeated attempts at furthering dialogue, Asay said.
Finally, ALA representatives connected with the ombudsman's office and filed a complaint, but nothing came of that either, he said.
The CDI did not communicate with the company any further until officials showed up at the office on Monday with a cease and desist notice, according to Asay.
"We were being open, transparent at the very beginning of our program," he said.
ALA has requested an administrative hearing before an administrative law judge.
The hearing is not set, and if ALA continues marketing and selling the products it faces fines up to $5,000 per day for each day it does not comply, according to the department.
Nancy Kincaid, a DOI spokeswoman, said the facts will come out in the hearing.
"The department will always do what it needs to do to protect the insurance marketplace and consumers," Kincaid said. "ALA will have their opportunity in an administrative hearing to make their case as to why they believe they are exempt from the laws and regulations."
Was this article valuable?
Here are more articles you may enjoy.