A state judge has ruled that the Wyoming Department of Transportation cannot be held legally responsible for the death of a 7-year-old girl who was struck and killed by an elderly driver last year in Riverton.
The parents of Sophia Archer contended in a lawsuit that the Department of Motor Vehicles was civilly negligent when it issued a driver's license to the driver, 78-year-old Sandra Pennock, despite her failing eyesight.
The Ranger in Riverton reported that District Court Judge Norman Young ruled this past week that the state was protected from such lawsuits by sovereign immunity.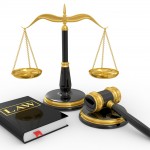 The attorney for the state argued that allowing the lawsuit against WYDOT would make the agency a defendant an every motor vehicle accident in the state.
Copyright 2020 Associated Press. All rights reserved. This material may not be published, broadcast, rewritten or redistributed.
Was this article valuable?
Here are more articles you may enjoy.