A millwright with Roseburg Forest Products in Oregon has accused his employer of creating a hostile work environment after he complained about facing anti-gay slurs and other harassment form co-workers.
The Register-Guard reported that Travis Robinette last week filed a $750,000 lawsuit against the Springfield-based wood products company claiming retaliation and discrimination.
According to the lawsuit, Robinette complained to his supervisors multiple times since 2009 that he was being harassed by co-workers who apparently thought he was gay. Robinette argues that his supervisors have not adequately investigated his claims or acted to protect him from the sexual orientation-based harassment.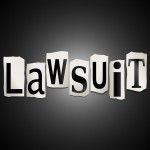 Robinette's lawsuit comes after the Oregon Bureau of Labor & Industries dismissed a civil rights complaint that he had filed last year.
Roseburg spokeswoman Kellye Wise says the company has a zero-tolerance policy regarding harassment.
Copyright 2023 Associated Press. All rights reserved. This material may not be published, broadcast, rewritten or redistributed.
Was this article valuable?
Here are more articles you may enjoy.