California Insurance Commissioner Dave Jones has issued new Anti-Steering in Auto Body Repair regulations that he says increase protections to prevent consumers from being misled or claims delayed when a collision-damaged vehicle needs to be repaired.
The new rules prohibit insurers from making untruthful, deceptive, or misleading statements to consumers that unreasonably influence a consumer's right to select the repair facility, according to Jones.
The regulations complement existing state consumer protection laws that prohibit insurance companies from requiring that repairs be done in an insurance company-chosen shop and guarantee that consumers have the absolute right to select where they have their vehicles repaired.
The new rules also provide guidelines for timeframes for insurers to inspect damaged vehicles and identify what constitutes unreasonable distances in cases where an insurer requires the consumer to travel to obtain a repair estimate or have a vehicle repaired.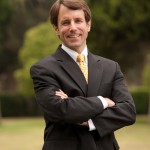 The regulations follow the recently approved Auto Collision Repair Labor Rate Survey regulations, which Jones aid will ensure that auto body repair labor rate surveys are accurate and reliable so that insurers pay the reasonable and proper amount and consumers are therefore not paying out-of-pocket for collision repairs.
The Office of Administrative Law, which independently reviews all new regulations, approved Jones' new regulations this week.
The regulation goes into effect on Jan. 1, 2017. However, these newly adopted regulations are part of the Fair Claims Settlement Practices Regulations, which contain a delayed compliance date in order to give insurers additional time to comply. The compliance date for the Anti-Steering in Auto Body Repair regulations is March 12, 2017.
Topics Carriers California Legislation Auto
Was this article valuable?
Here are more articles you may enjoy.