Seattle is being sued over a voter-approved measure requiring new workplace protections for hotel workers.
The American Hotel and Lodging Association, Washington Hospitality Association and Seattle Hotel Association say provisions of Initiative-124 duplicate or clash with existing laws. The Seattle Times reported the groups are particularly concerned about a provision in the measure approved last month requiring hotels to keep lists of guests workers accuse of sexual assault or harassment.
The groups say hotels are required to place guests' name on the list "whether or not the employee is willing to sign a sworn statement, make a police report or offer any supporting evidence."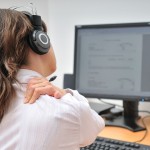 I-124 also requires hotels protect workers from chemical hazards and limits housekeepers to cleaning 5,000 square feet in a normal workday.
Rebecca Saldaña, who campaigned for the measure and was recently appointed to the state Senate, said "local hotels are demonstrating a clear disregard for hotel employees, Seattle voters, and Seattle values."
Copyright 2021 Associated Press. All rights reserved. This material may not be published, broadcast, rewritten or redistributed.
Was this article valuable?
Here are more articles you may enjoy.