K2 Insurance Services LLC has acquired the WaterPlus, FirePlus and JPA in-force expirations from San Francisco, Calif.-based Alteris Insurance Services Inc.
Terms of the deal were not disclosed.
Alteris President Paul Fuller and 20 of his colleagues will join K2 via its public entity facility, Allied Public Risk LLC. Fuller will lead the agency as its chief executive officer.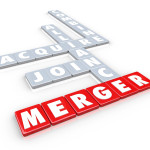 San Diego, Calif.-based K2 was formed by industry executives Pat Kilkenny and Bob Kimmel in partnership with investment firm Endeavour Capital to acquire managing general agencies and specialty program administrators and underwriters.
Alteris Inc. and Alteris Insurance Services Inc., members of Argo Group International Holdings, Ltd, operate a full-service managing general agency.
Topics Mergers California
Was this article valuable?
Here are more articles you may enjoy.