Attorneys for a Hispanic man who worked on an Alaska fishing boat say he has won a $1.85 million settlement against his former employer, Seattle-based Alaska Longline, after he was subjected to relentless racial harassment.
The Seattle Times reported 37-year-old Francisco Miranda and other Hispanic crew members were called "dirty Mexicans" and other racial epithets by the captain and first mate of the Ocean Prowler in 2011.
The judgment says the captain also treated Hispanic crew members differently from those who were white.
The judgment says a white crew member confirmed the allegations.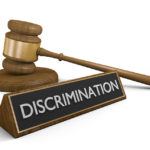 Alaska Longline attorney Mark Scheer said in a statement that the company wanted to "publicly apologize to Mr. Miranda for what he experienced," has changed management teams and implemented a "vigorous training program" to prevent future incidents.
Miranda was born in Los Angeles and is a U.S. citizen.
Copyright 2020 Associated Press. All rights reserved. This material may not be published, broadcast, rewritten or redistributed.
Was this article valuable?
Here are more articles you may enjoy.