A class-action lawsuit says Kona Brewing Co. leads customers to believe they are buying made-in-Hawaii beer.
The lawsuit filed in California is against Craft Brew Alliance, which advertises, markets, distributes and sells the Kona brand.
Craft Brew Alliance spokeswoman Jenny McLean won't comment on pending litigation. She explains that all packaged Kona Brewing beer is produced in Oregon, Washington state, New Hampshire and Tennessee. A Kailua-Kona, Hawaii brewery produces draft beer that's sold in Kona Brewing pubs and elsewhere in the islands.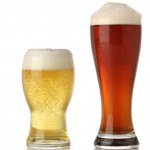 The lawsuit says consumers purchased Kona Brewing beer because they believed it came from Hawaii. The lawsuit says Craft Brew's advertising and labeling is deceptive.
According to its website, Kona Brewing ensures freshness and minimizes its carbon footprint by brewing beer close to distribution markets.
Copyright 2020 Associated Press. All rights reserved. This material may not be published, broadcast, rewritten or redistributed.
Was this article valuable?
Here are more articles you may enjoy.