San Diego, Calif.-based Cavignac & Associates has named Doneca Delmundo as an account administrator within the agency's commercial department.
Delmundo will provide support and assistance to the agency's commercial insurance account managers. Specifically, she is responsible for processing endorsements, policies and certificates of insurance, handling billing and cancellation issues, administrative follow-up, reconciling audits and contract review.
Delmundo previously was a paralegal for Dostart Hannink & Coveney LLP, where she was employed for 15 years. There, she worked her way up from a receptionist to paralegal.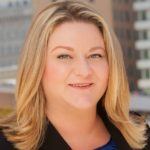 Cavignac & Associates is a risk management and commercial insurance brokerage.
Was this article valuable?
Here are more articles you may enjoy.