An analysis says equipment failures caused between $49 million and $57 million of damage at the Washington's largest sewage treatment plant.
KING-TV reported the analysis was released related to damage at the West Point Wastewater Treatment Plant in Seattle.
The King County Wastewater Treatment Division says the repair costs are expected to be covered by property insurance and won't impact county sewer rates in 2017-2018.
King County will be responsible for a $250,000 deductible.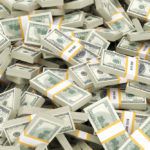 Insurance is not expected to cover potential regulatory fines or additional environmental monitoring.
The treatment plant experienced a historic breach Feb. 9 when an equipment failure caused millions of gallons of raw sewage and untreated runoff to flow into Puget Sound.
Copyright 2019 Associated Press. All rights reserved. This material may not be published, broadcast, rewritten or redistributed.
Was this article valuable?
Here are more articles you may enjoy.