Zenefits is in trouble with another government regulator.
San Francisco, Calif.-based Zenefits FTW Insurance Services violated the Fair Labor Standards Act by misclassifying 743 account executives and sales development representatives in San Francisco, and in Tempe and Scottsdale, Ariz., as exempt from minimum wage and overtime.
That's according to U.S. Department of Labor Wage and Hour Division investigators, which found that the firm incorrectly paid the workers a flat salary for all hours worked, regardless of overtime or training time.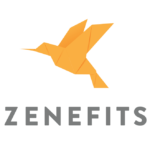 Zenefits will pay $3.4 million in unpaid overtime to 743 account executives and sales representatives in California and Arizona to settle the matter. Zenefits has also entered into a compliance agreement that includes monitoring by the department to prevent future wage and hour violations.
Zenefits provides products and services, including software for payroll, timekeeping, hiring and employee benefits. The company also serves as an insurance broker.
Related:
Topics California Arizona
Was this article valuable?
Here are more articles you may enjoy.