The California Workers' Compensation Institute, the California Chamber of Commerce and the California Coalition of Workers' Compensation have filed a joint amicus brief in Stevens v. WCAB, the long-running court case that challenged the constitutionality of the utilization review/independent medical review process used to resolve workers' comp medical disputes.
In the Stevens case, the applicant argued that the UR/IMR process used to deny her request for a home health aide violated her due process protections under the U.S. Constitution, so the denial should be overturned.
In 2015, the First District Court of Appeal ruled that the UR/IMR process was a valid exercise of the state Legislature's plenary power over the workers' comp system, and thus did not violate constitutional due process protections.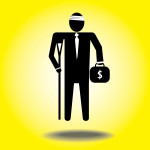 Subsequent appeals filed by the applicant were denied by the California Supreme Court and the U.S. Supreme Court in 2016. In its ruling, however, the appeals court had remanded the case to the Workers' Compensation Appeals Board to consider whether the applicant's request for a home health aide had been denied without authority, and the board finally issued a decision after remittitur last month.
In that decision, rather than remanding the case for a new IMR, the WCAB invalidated the 2009 Medical Treatment Utilization Schedule guidelines applicable to the case. Being newly aggrieved, State Fund, the defendant in the case, filed a petition for reconsideration on June 13.
In their joint amicus brief filed on Thursday, CWCI, the CalChamber and the CCWC, contend that:
There was no legal basis for the WCAB to have invalidated the MTUS;
WCAB exceeded its authority when it invalidated the MTUS as the binding 2015 court of appeal decision did not include an option for the board to engage in a wholesale nullification of the MTUS guidelines that are presumptively correct on the issue of extent and scope of medical treatment;
The Board should have simply followed the explicit instructions from the court of appeal to conclude that the IMR determination had been adopted without authority, and then remanded the case for the proper remedy of a new Independent Medical Review.
A link to the amicus brief has been posted in the "What's New" section of the CWCI website.
Topics California Workers' Compensation
Was this article valuable?
Here are more articles you may enjoy.