The Wal-Mart greeter who took the retail giant all the way to the U.S. Supreme Court in the largest gender bias class-action lawsuit in U.S. history has died.
A niece, Rita Roland, says Betty Dukes died July 10 at her home in Antioch, Calif.
She was 67.
The San Francisco Bay Area woman was the lead plaintiff in Dukes v. Wal-Mart. The 2001 lawsuit alleged the company violated the 1964 Civil Rights Act, which made it illegal for employers to discriminate on the basis of race, creed or gender.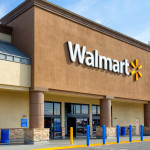 Dukes claimed Wal-Mart systemically paid women less than male counterparts and promoted men to higher positions at faster rates than women. The case reached the U.S. Supreme Court in 2011, where it was dismissed.
Dukes worked for Wal-Mart until last year.
Related:
Copyright 2021 Associated Press. All rights reserved. This material may not be published, broadcast, rewritten or redistributed.
Was this article valuable?
Here are more articles you may enjoy.