Californians may be getting the idea that they live in earthquake country.
That's the underlying message that can be found in the latest figures out from the California Earthquake Authority.
The CEA, a not-for-profit, publicly managed organization, announced on Monday that it ended its second quarter of 2017 with policies in force up nearly 5.4 percent from the same quarter a year ago.
The CEA now has more than 950,000 policies in force, continuing a trend of increased earthquake insurance sales that began in 2016. The authority in 2016 reported a net gain of more than 52,000 policies in force, more than seven times the CEA's average gain of about 7,200 annually over the past 10 years.
Interest in earthquake insurance remains strong in 2017, with 18,804 more policies in force after the first six months, bringing the authority's total policies in force to 950,393 at the end of June 2017, according to the CEA.
Glenn Pomeroy, CEO of the CEA, offered several reasons behind the increased policy sales. And those reasons are in lieu of the usual driving force behind earthquake policy sales, which would be recent temblors. There haven't been many of note in and around California for a while.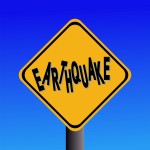 "We're attributing to it to a sum total, realizing what's happening collectively out there," Pomeroy said. "You do have the scientific community speaking with a clearer and stronger voice than they have in the past."
Pomeroy views one scientist's warning in particular as turning point for spurring the interest of Golden State residents in financially protecting themselves from earthquakes.
That warning came last year in May from Thomas Jordan, director of the Southern California Earthquake Center, while he was speaking at a national earthquake conference in Long Beach.
He told the audience that the southern section of the San Andreas Fault is "locked, loaded and ready to roll." Members of the media were on hand and the catchy quote was picked up by several news outlets around the country.
"That seems to be a turning point in more and more people paying attention to what scientists are saying," Pomeroy said.
The overall earthquake policy take up in California has been rising slowly over the last few years, according to figures from the California Department of Insurance.
In 2016, the latest figures available, 10.79 percent of California homes that had homeowners insurance also had earthquake insurance. That figure was 10.23 percent in 2015, 10.17 percent in 2014 and 10.07 percent in 2013.
Pomeroy also credits new messaging from the CEA to the public that he believes to be more straight forward.
Much of the CEA's marketing and sales material as well as its television and radio commercials now bear the slogan "the risk is real."
"We live in earthquake country, the risk is real and we've got to be prepared," Pomeroy said, echoing the intended take-home from the message.
New messaging mandated by the state also gets some credit from Pomeroy.
Beginning last year, a new law took effect changing the way that people get notified about the availability of earthquake insurance.
"The mandatory offer law" mandates that carriers that sell homeowners insurance must offer earthquake insurance and mail out notices that if a home is not covered that earthquake insurance is available to be purchased. Last year the Legislature successfully put through a bill to make the wording on the offers being mailed to homes more reader friendly.
"The notice was written like a government disclosure form for 30 years," Pomeroy said of the old message.
And lastly he believes that the CEA itself may have had a hand in the policy sales uptick.
The CEA last year rolled out new policy options, an online earthquake insurance calculator and a new deductible structure. The CEA in 2016 moved from offering only a 15 percent deductible to deductible options for 5 percent, 10 percent, 15 percent, 20 percent or 25 percent.
"All these efforts combined have put us in the position where we're able to speak more effectively to Californians," Pomeroy said.
Related:
Topics California Catastrophe Natural Disasters Trends Earthquake
Was this article valuable?
Here are more articles you may enjoy.