The first admitted insurance carrier has filed to provide coverage to California's legal cannabis industry and several more carriers have stated their intent to file products, according to state Insurance Commissioner Dave Jones.
It also appears that standardized insurance forms for the cannabis industry may be on their way to California as well.
Jones hosted a public hearing on Thursday in Los Angeles on insurance and California's cannabis industry to identify insurance gaps faced by the state's budding business.
Cannabis businesses and insurance industry representatives testified at the hearing about insurance for marijuana businesses ahead of the Jan. 1, 2018, effective date of the Adult Use of Marijuana Act, a voter approved ballot measure legalizing adult use of cannabis.
Much of Jones efforts on marijuana and insurance has been to try to get admitted commercial insurers to write insurance for the cannabis industry.
So far there aren't any. According to Jones, roughly 25 surplus lines insurers are providing products for the California's marijuana businesses, and many who showed up to the hearing said the insurance is limited in scope and availability.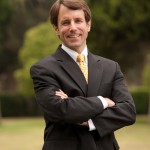 Jones, who spoke with Insurance Journal on Friday about the hearing and his efforts to get insurers interested in bringing cannabis-related insurance products to the market, was asked which insurer has filed and what product or products they have filed with the California Department of Insurance.
"I can't reveal that, but we're excited that we have a filing," Jones said. "Several other carriers approached me after the public hearing yesterday and they said they plan to file too."
Jones believes getting more carriers to bring these marijuana-related products to the state will help fill coverage gaps and make it easier for businesses in the cannabis industry to obtain insurance.
Several businesses at the hearing spoke up about difficulties getting insurance, finding affordable policies and numerous gaps in coverage.
"We want to make sure we fill those gaps," Jones said.
Jones polled business owners at the hearing and asked how many had difficulty finding coverage asking those who did to raise their hands. The majority of those who said they were in the cannabis business put up their hands. One large California cannabis distributor also testified that their company may consider captive insurance as an alternative to ensure all of their operations are covered.
Lack of product liability was a top complaint. Several business owners at the hearing also expressed difficulty finding directors and officers coverage, however a number of speakers said they had little trouble obtaining workers' compensation.
"It's not inexpensive and there're some coverages that may not be available at all, like product liability coverage," Jones said, recapping complaints about existing cannabis insurance products that he heard during the hearing.
Jones earlier this year launched an initiative to encourage admitted insurers to file with the CDI to offer products. That initiative also includes convening meetings of senior executives from insurance companies with leaders in the cannabis industry to figure out insurance needs from seed to sale and tours of major cannabis businesses for insurance executives.
Jones has also asked the cannabis industry to compile information for insurers so they can better understand the industry, and has invited insurers to file insurance products for the cannabis industry with the CDI, including mentioning on numerous occasions that since there's so little data that "we're going to pretty much accept what you file with us."
One impediment for carriers getting in the market could be that cannabis is still considered illegal under federal law. In fact, Attorney General Jeff Sessions could soon be seeking to end a ban on marijuana user and seller prosecutions.
Another barrier for insurers to get into the state's cannabis business market is a lack of standardized forms on which to write policies.
The forms that surplus lines writers are using were standardized for other industries and the insurers are altering them to fit marijuana businesses, leaving gaps in coverage and uncertainty about how claims will be paid out, according to testimony at Thursday's hearing.
However, that impediment could be soon gone.
A representative from the American Association of Insurance Services at the hearing said the group plans to file standardized forms with the CDI by April, 2018.
"We are developing standardized cannabis insurance forms," said Phillip Skaggs, assistant counsel at the non-profit AAIS, an insurance advisory organization that provides specialized services to property/casualty insurers.
Among the first forms they file will be a cannabis business owners policy, which Skaggs referred to as a CannaBOP. He said the plan is to follow up that form with forms for agricultural and other insurance products.
One certainty is that market potential isn't among the hurdles for the admitted carriers. Revenues from cannabis sales in California by most estimates are expected to exceed $6 billion early on and rise from there.
Mark Sektnan, president of the Association of California Insurance Companies, part of the Property Casualty Insurers Association of America, was at the hearing to talk about interest in the cannabis market and getting carriers to write these products.
He said the ACIC, which has been the industry's face for the public during the California wildfires, has been fielding a high volume of calls from the media and the public seeking out insurance information.
"I think about a third of the calls I had about the Sonoma fires were about cannabis fields," Sektnan said.
In his testimony he encouraged the commissioner to be judicious about creating regulations so as not to put up barriers to entry into the state's market, and he pointed out that California is a friendly place for plaintiffs' attorneys and considered by some to be a "judicial hellhole" that may make would-be providers of product liability insurance for cannabis businesses think twice before coming here.
"California is home to, may I say, a very entrepreneurial plaintiffs' bar," Sektnan said.
Related:
Topics California Carriers Cannabis
Was this article valuable?
Here are more articles you may enjoy.