Though at first Uber Technologies Inc. didn't succeed in settling a lawsuit by California drivers alleging labor-code violations, it tried and tried again.
A Los Angeles state judge finally said on Tuesday she's comfortable approving a $7.75 million deal offering 1.6 million California drivers an average of $1.08 each to resolve one of several U.S. lawsuits challenging the ride-hailing giant's contractor-based business model.
The case was brought under a California law that gives employees the right to step into the shoes of the state labor secretary to bring enforcement actions. Under the 2004 Private Attorneys General Act, or PAGA, the state keeps 75 percent of any penalties won. The remaining 25 percent is a reward for the workers who bring the case.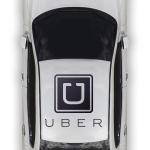 Judge Maren Nelson had earlier voiced concern that the accord would provide Uber with too broad a release from liability, but she said Tuesday she's satisfied that it won't preclude future claims.
Considering that the legal issues are unsettled and that the state agency that oversees PAGA claims hasn't objected to the settlement, Nelson said, "the amount of settlement is fair and justified under the circumstances."
Copyright 2023 Bloomberg.
Topics California Personal Auto
Was this article valuable?
Here are more articles you may enjoy.