Hub International Ltd. has acquired the assets of Spokane, Wash.-based BK-JET Group LLC.
Terms of the deal were not disclosed.
Joining Hub Northwest are BK-JET's founding partners Josh Tyndell, Erin Repp, Tom Blue, Keith McNally and Bill Dinneen, along with the BK-JET staff. They will report to Ryan Pugh, vice president of sales for Hub Northwest.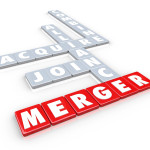 BK-JET provides business insurance, surety and bonding, and personal and life.
Chicago, Ill.-based Hub is global insurance broker providing property/casualty, life and health, employee benefits, investment and risk management products and services.
Topics Mergers Washington
Was this article valuable?
Here are more articles you may enjoy.