Testing has found that there's asbestos nearly everywhere in an abandoned Alamogordo, N.M. apartment complex, a finding that complicates the city's desire to demolish the dilapidated property.
The Alamogordo Daily News reported that City Manager Maggie Paluch says the contractor found asbestos in the Sahara Apartments' flooring, exterior plaster, window glazing and drywall compound.
Asbestos increases risks for cancer and other health problems.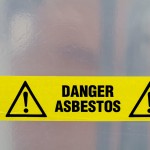 Paluch says the contractor believes that the city will need to have a certified company both dispose of the asbestos and demolish the buildings under federal environmental protection standards.
She says no cost estimate is immediately available.
The apartments were evacuated in 2010 after a heavy rainstorm flooded the property. An inspection then found the property to be in violation of nine sections of the property maintenance code.
Copyright 2021 Associated Press. All rights reserved. This material may not be published, broadcast, rewritten or redistributed.
Topics Mexico
Was this article valuable?
Here are more articles you may enjoy.