Tarr Inc. and Zenith LLC, a San Diego Calif.-based company that sells dietary supplements, will pay $50,000 and provide other relief to settle a pregnancy discrimination lawsuit filed by the U.S. Equal Employment Opportunity Commission, the federal agency announced today.
According to the EEOC's lawsuit, a female employee who worked at Tarr, Inc. in San Diego informed the company of her pregnancy and was terminated a few days later. The EEOC also contends that the company refused to return another pregnant employee to return to work after taking maternity leave.
This would violate Title VII of the Civil Rights Act of 1964. The EEOC filed suit in the U.S. District Court for the Southern District of California (EEOC v. Tarr, Inc. and Zenith, LLC.) after first attempting to reach a pre-litigation settlement through its conciliation process. Tarr Inc. later merged into Zenith LLC.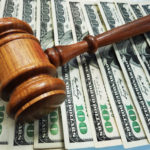 As part of the consent decree settling the suit, Tarr and Zenith will pay $50,000 to the discrimination victims. Because Tarr and Zenith allege they no longer operate, the consent decree is enforceable against the companies' owners, officers and/or directors, and that any future business endeavors by these individuals will be subject to the decree if created during the duration of the decree, according to the EEOC.
The injunctive relief includes training all its employees on anti-discrimination laws, revising its anti-discrimination and retaliation policies and procedures, centrally tracking requests for pregnancy-related accommodations as well as complaints of discrimination or retaliation, hiring a third-party equal employment opportunity monitor, regularly reporting to the EEOC and posting a notice about the consent decree and settlement.
Was this article valuable?
Here are more articles you may enjoy.