Several minor earthquakes well offshore have lightly shaken some Southern California coastal communities, according to the U.S. Geological Survey.
The quakes occurred before dawn Tuesday near the southern end of San Clemente Island, more than 60 miles off the mainland.
The USGS says a magnitude-3.7 tremor occurred at 4:22 a.m. and was followed by a 3.5 and a 3.3 over the next 90 minutes. The USGS citizen reporting webpage shows they were felt lightly or weakly in the region, mostly in coastal cities.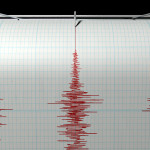 San Clemente Island is the southernmost of the Channel Islands and has U.S. Navy facilities.
Copyright 2020 Associated Press. All rights reserved. This material may not be published, broadcast, rewritten or redistributed.
Was this article valuable?
Here are more articles you may enjoy.