EPIC Insurance Brokers and Consultants has added risk management and insurance professionals Rose Nordbrock, Jeff Breskin, Pabla Barros and Jose Fuentes to the firm's operations in Southern California.
Nordbrock joins EPIC as principal and practice group leader. Breskin joins as vice president in his specialty of workers' compensation. Barros joins as vice president and account executive. Fuentes joins as senior account manager.
The practice group will be based in EPIC's Downtown Los Angeles office and report to Jim Gillette, president of EPIC's Pacific south region.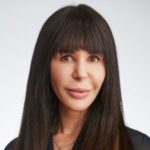 Nordbrock, Breskin, Barros and Fuentes will be responsible for the design, placement and management of property/casualty and workers' comp programs, and providing risk management solutions for mid-market and large clients across a range of industries.
All join EPIC from the Los Angeles office of Crystal & Co.
Topics California
Was this article valuable?
Here are more articles you may enjoy.