Republican-turned-independent Steve Poizner and Democratic Sen. Ricardo Lara were the top vote-getters in Tuesday's primary election, advancing to the November election.
Poizner, the former insurance commissioner, would be the first independent to win such an election and Lara would be the first openly gay statewide officer holder.
With nearly 2.8 million votes counted, Poizner, a former Republican, had 43 percent of the vote and Lara, a Democrat, had 39 percent in the primary race.
Dr. Asif Mahmood, a pulmonologist who was vying to be the first Muslim in statewide office, was a distant third. Nathalie Hrizi, a Peace and Freedom Party candidate, got about 5 percent of the vote, the same result as when she ran for the office in 2014.
Like many Democrats, Lara and Mahmood ran in support of universal healthcare, which Poizner opposes.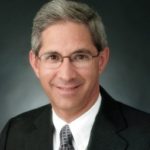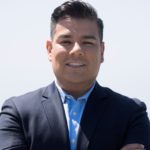 Poizner, a wealthy Silicon Valley technology entrepreneur who lost a bid for the GOP gubernatorial nomination in 2010, ran as an independent because he said the office should be free of politics.
He attributed his showing to name recognition from past campaigns, his track record during his previous stint in the office and endorsements from all eight newspapers that weighed in on the race.
Lara, who authored a failed bill that would have provided state-run health insurance, said that remains a top priority, though he also bills himself as an opponent of President Donald Trump — another popular position among Democrats.
Poizner said he would focus on making sure homeowners have adequate protection against wildfires and other natural disasters. He promised a crackdown on insurance fraud and wants to develop better insurance policies against cybercrime.
Both vowed not to take insurance money, though Lara had to give back money he took from the political action committee of the nation's largest physician-owned medical malpractice insurer.
Lara spent nearly $1 million on the race, the most of the main three candidates. He still led the other two with $325,000 in his account. Poizner spent over $700,000 and had more than $150,000 in his account.
If Poizner decides to fund his campaign, he could have fuel for a significant ad campaign. He spent $25 million of his fortune on his unsuccessful race for governor.
The winner in November will replace Dave Jones, a Democrat who served the maximum two terms and made an unsuccessful run Tuesday for attorney general.
Related:
Copyright 2021 Associated Press. All rights reserved. This material may not be published, broadcast, rewritten or redistributed.
Topics California
Was this article valuable?
Here are more articles you may enjoy.