A northwestern New Mexico county is the latest to sue over the opioid crisis.
Lawyers for San Juan County filed the challenge late last week against numerous pharmaceutical companies and distributors.
The county is seeking relief for the costs of combatting a public nuisance that lawyers say stemmed from deceptive marketing campaigns that misrepresented the safety of long-term opioid use.
According to the complaint, San Juan County reported 111 overdose deaths and more than 200 people visited the emergency room due to an overdose between 2010 and 2014.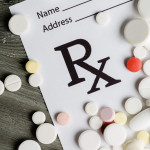 Last year, the New Mexico Attorney General's Office sued major manufacturers and distributors over allegations that they exacerbated the state's drug addiction crisis.
Santa Fe and Mora counties also sued, and the Navajo Nation filed a lawsuit in April, arguing that Native Americans suffer disproportionately from opioid dependency and abuse.
Copyright 2021 Associated Press. All rights reserved. This material may not be published, broadcast, rewritten or redistributed.
Was this article valuable?
Here are more articles you may enjoy.