LA Louisanne Inc., a Los Angeles restaurant and jazz night club, will pay $82,500 and furnish other relief to settle a pregnancy discrimination lawsuit brought by the U.S. Equal Employment Opportunity Commission, the agency announced on Monday.
The EEOC's lawsuit charges that LA Louisanne violated federal law when it reduced the working hours of one if its servers after learning she was pregnant, eventually removing her from the schedule entirely. The company then reportedly refused to allow her to return her to work after giving birth. The EEOC also charged that other servers for LA Louisanne experienced similar discrimination during their pregnancies.
Such alleged conduct violates Title VII of the Civil Rights Act of 1964, as amended by the Pregnancy Discrimination Act. The EEOC filed suit in U.S. District Court for the Central District of California (EEOC v. LA Louisanne, Inc.) after first attempting to reach a pre-litigation settlement through its conciliation process.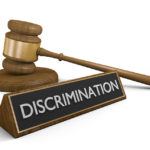 On top of the $82,500 in monetary relief for the victim and the establishment of a class fund, LA Louisanne will retain an external EEOC monitor to review and revise the company's discrimination and harassment policies as necessary. The company will also provide training for all employees regarding discrimination and harassment.
The EEOC will monitor compliance with the three-year consent decree.
Topics Lawsuits California Restaurant
Was this article valuable?
Here are more articles you may enjoy.