GBS Benefits has added Don Mollihan as a senior consultant in Arizona.
Mollihan founded Arizona Benefit Consultants LLC in 1995.
He has more than 30 years of experience in the brokerage and consulting space.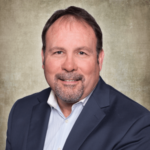 GBS Benefits is part of Leavitt Group, a network of insurance brokers.
Was this article valuable?
Here are more articles you may enjoy.