A Utah lawmaker drove to Las Vegas and tried marijuana for the first time ahead of an upcoming vote on a proposition that would legalize its use in his state for individuals with qualifying medical conditions.
Salt Lake City TV station KUTV reported Sen. Jim Dabakis wanted to try cannabis before the vote.
Dabakis selected an edible gummy bear for the test, saying legislators should at least try marijuana before it's up for vote next month.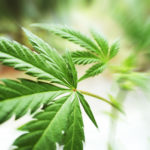 Dabakis, a Salt Lake City Democrat, said in a Facebook video in front of a dispensary that it's "not a big deal."
"I wouldn't recommend it as sheer candy," he added. "It's kind of bitter."
Many lawmakers have said they don't support Proposition 2, but others have said they would support a medical cannabis compromise that's set to be discussed in a special legislative session.
"It dawned on me (last) Wednesday on the floor of the Senate that the Legislature is going to have the final say on this medical marijuana," Dabakis said.
Looking around at the other legislators, the senator said something bothered him.
"I thought, 'Maybe nobody on this floor has ever tried marijuana,"' Dabakis said. "I think if the Legislature would actually try it they would find it and realize this is no big deal, and at least let those who are suffering have the help that they need."
Copyright 2021 Associated Press. All rights reserved. This material may not be published, broadcast, rewritten or redistributed.
Topics Cannabis
Was this article valuable?
Here are more articles you may enjoy.