A private school system in Hawaii has paid $65 million to 32 people who sued the institution for the sexual abuse perpetrated decades ago by a psychiatric consultant.
The Honolulu Star-Advertiser reported the payment Kamehameha Schools made this week is part of the $80 million settlement reached in February after the group in 2016 sued the school, St. Francis Medical Center and the estate of Dr. Robert Browne.
Browne, who was the chief of psychiatry at St. Francis, treated hundreds of Kamehameha students from the late 1950s into the early 1980s. He died in 1991.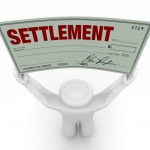 Kamehameha Schools will pay the remaining $15 million upon the resolution of its cross-claim against St. Francis.
Attorney Mark Davis says the settlement amount each victim will receive will be kept confidential.
Copyright 2020 Associated Press. All rights reserved. This material may not be published, broadcast, rewritten or redistributed.
Was this article valuable?
Here are more articles you may enjoy.