The Wyoming Attorney General's Office is suing the maker of OxyContin, claiming the pharmaceutical company deceptively marketed opioid painkillers in the state.
The Casper Star-Tribune reports the state filed the lawsuit Thursday in Laramie County Circuit Court against Purdue Pharma, accusing the company of misrepresenting the risks and benefits of drugs.
The lawsuit claims Purdue convinced doctors to prescribe higher doses of opioids to more patients over longer periods of time.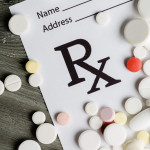 Purdue representatives did not immediately respond to the newspaper's email seeking comment.
State Attorney General Peter Michael says his office is investigating other drugmakers and is monitoring ongoing settlement discussions between other companies and a coalition of attorneys general from the across the state.
Copyright 2022 Associated Press. All rights reserved. This material may not be published, broadcast, rewritten or redistributed.
Topics Lawsuits
Was this article valuable?
Here are more articles you may enjoy.