Adios Mordy Rothberg.
One of the men behind Confie Seguros, a nonstandard auto insurance giant with an emphasis on serving Hispanic consumers that has been on an agency buying spree since it started in 2008, is calling it quits.
Rothberg, founder and president of Confie, said he has left the the firm to spend more time with his family and prepare for his next venture, which he was unwilling to detail at this time.
"It's been a great run, but unfortunately it had to end," Rothberg told Insurance Journal.
Rothberg said his exit wasn't a business decision, and that it was his decision to leave. He declined to offer details of the terms of his departure or whether he will retain any ownership interests in the Huntington Beach, Calif.-based firm.
Calls and emails to a Confie media representative and a Confie executive seeking comment went unreturned.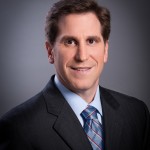 Not all has been going perfectly in recent times at Confie, which is a change for pace for a firm that's been considered a growing powerhouse in its nearly seven-year existence. ABRY Partners, the majority owner of Confie, has reportedly been trying to shop the insurance broker around in the past three years, but is now no longer seeking a buyer for Confie.
A spokesman for Abry Partners did not reply to a request for comment.
Confie paid $100 million for another brokerage that had ties to billionaire J. Christopher Flowers just weeks before that company's financial situation deteriorated, leaving Confie with a worthless acquisition.
Confie is suing Flowers and his firm, which is a top stockholder and creditor of the seller, saying they withheld information and "participated in a race against time" to complete the transaction.
It was announced in late August that Cesar Soriano, who has been chief operating officer for Confie since 2016, would take over as Confie's chief executive officer. Rothberg was to continue to serve in the same capacities, the firm said at the time.
Rothberg, who has helped build up firms like at IDT Corp. and Net2phone, views this merely as the start of another chapter in a career doing what he's done at Confie.
It's also a break for he and his family, he said.
When Confie first started, its offices were in New York, a short trip from Rothberg's home in New Jersey.
Confie soon established its headquarters in Southern California, which meant Rothberg became a frequent traveler making his way to and from Confie's main offices along with other necessary business trips.
"I've been on the road 50 out of 52 weeks a year," said Rothberg, who is married with five children. "I have over 2 million miles on United."
The idea behind Confie began rolling soon after Rothberg read an article that reported more than 70 percent of Hispanics have never been approached by a life insurance agent. That's when he started pondering the Hispanic market and realized these consumers weren't buying their insurance on the phone or over the Internet.
More investigation led him to the lucrative nonstandard auto insurance market.
Rothberg said he visited more than 100 agencies in eight states before laying out a final plan to target the the nation's fastest growing, yet arguably most underserved population.
Soon after, he and business partners including Joe Waked and John Addeo launched Confie. The firm began building a national distribution company focusing on eight to 10 of the most densely populated Hispanic markets, including California, Arizona, Florida, Texas, Illinois and Nevada.
At its start Confie had $300 million in funding lined up for acquisitions being provided by private equity firm Genstar Capital and the company management team, as well as a bank facility with expected capacity in excess of $200 million.
Confie's current retail footprint now includes 19 states, with nearly 800 retail locations. The firm has been in the A.M. Best's top 20 Global Insurance brokers three out of the last four years.
Confie was acquired in 2012 by Boston-based private equity firm ABRY Partners, which invested in and acquired a majority of the equity of the large personal lines insurance broker from Genstar. Terms of the deal were not disclosed.
Rothberg has a lot of business development experience from his tenure as an executive at IDT Corp and Net2phone. Rothberg was a principal at Net2phone, where he raised funds from multiple investors including AOL, NBC, Yahoo and Softbank. AT&T ultimately bought 40 percent of Net2phone for $1.4 billion.
He said he has a few of ideas he plans to go to work on, but for now he wants to enjoy time with the family. His oldest daughter became engaged two weeks ago, he has two children in college, two in high school and one in 8th grade.
Rothberg said he believes he's leaving the company in great hands, and he emphasized that the decision to leave was planned.
"This is something that has been in play since the beginning of the year, so this is not a surprise," Rothberg said. "I think it's the right time given where we are as a company and given where I am in this state of my life."
Related:
Topics California Agencies Auto
Was this article valuable?
Here are more articles you may enjoy.