An eastern Washington man found not guilty of three counts of involuntary manslaughter in a criminal trial following a boating crash on Lake Coeur d'Alene in northern Idaho has been ordered to pay $600,000 in a civil case.
A jury determined Dennis Magner of Spokane, Washington, is 30 percent responsible for the crash.
The July 2016 nighttime collision killed 34-year-old Justin Luhr of Medical Lake, Washington, 21-year-old Justin Honken of Post Falls, Idaho, and 21-year-old Caitlin Breeze of Spokane.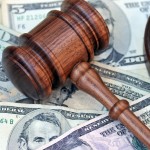 The jury awarded $300,000 to Breeze's family, and $150,000 each to the parents of Honken.
The jury determined Luhr was 70 percent responsible for the crash for allowing his boat to drift into a traffic lane without navigation lights.
Copyright 2020 Associated Press. All rights reserved. This material may not be published, broadcast, rewritten or redistributed.
Was this article valuable?
Here are more articles you may enjoy.