Consumer groups applauded the outgoing California insurance commissioner for adopting regulations to prohibit gender use in auto insurance pricing in California.
Outgoing California Insurance Commissioner Dave Jones issued an order to put into effect rules which the groups say will lower premiums charged to women in California paying more than men for auto insurance.
The Consumer Federation of America and the Consumer Federation of California said that policymakers and regulators around the country should take similar steps in their states to end a "discriminatory practice" that has allowed insurers to charge women with good driving records more on average than men with similar driving records.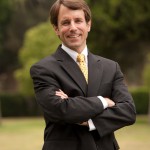 "Eliminating gender from auto insurance pricing is consistent with the idea that our premiums should reflect how we drive rather than who we are," stated Douglas Heller, an insurance expert who provided testimony to the Department of Insurance in support of the rule changes on behalf of CFA and CFC's Education Foundation.
Currently, six other states also prohibit gender discrimination in auto insurance rating – including Hawaii, Massachusetts, Michigan, Montana, North Carolina and Pennsylvania.
The rules also mandate that transgender drivers can have their gender identified as "non-binary" on California drivers licenses as of Jan. 1.
Topics Carriers California Auto
Was this article valuable?
Here are more articles you may enjoy.