San Diego, Calif.-based Cavignac & Associates has named Brandon Goucher an account manager within the firm's commercial department.
Goucher is the primary contact at the agency for his assigned clients, charged with managing their exposure to risk, negotiating insurance and generally their service needs are met.
Goucher was previously an account manager for BB&T Insurance Services of California. He was with Partners of the West Insurance Services as an account manager before that.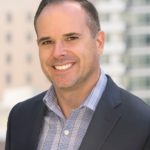 Cavignac & Associates is a risk management and commercial insurance brokerage firm.
Topics California Commercial Lines
Was this article valuable?
Here are more articles you may enjoy.