USG Insurance Services Inc. has named Jeremy Weyrauch a producer/broker in its satellite Oregon City, Ore. branch.
Weyrauch has 13 years of experience.
He started in the industry at Travelers Insurance, then moved to wholesale in 2017 with Scottish American and then RPS before joining USG.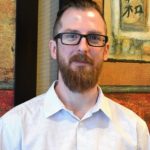 USG Insurance Services Inc. is a wholesaler and managing general agency.
Was this article valuable?
Here are more articles you may enjoy.