Island Insurance Company Ltd. in Hawaii has named Michael Tanoue vice president and general counsel. In this
Tanoue is responsible for strategic initiatives, policy management, legal strategy, compliance and regulatory filings.
He has nearly 35 years of legal experience, most recently at The Pacific Law Group.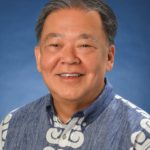 He also served as a judicial law clerk for the Honorable Edward H. Nakamura of the Hawaii State Supreme Court. Tanoue is a former adjunct professor of law at the William S. Richardson School of Law and a former law instructor at the Japan-American Institute of Management Science.
Island Insurance is offers a range of property/casualty products.
Was this article valuable?
Here are more articles you may enjoy.