Western Growers Insurance Services Inc. has named Natalie Berend senior director of commercial lines.
Berend will lead the account management team and is responsible for planning, directing and coordinating operational needs.
Berend has more than 30 years of industry experience. She was previously senior vice president for USI Insurance Services.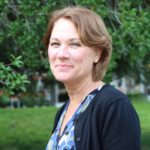 Western Growers Insurance Services is the wholly-owned insurance brokerage of Western Growers and offers risk management solutions to agricultural and related industry members in California, Arizona, Colorado and New Mexico.
Was this article valuable?
Here are more articles you may enjoy.