Mark Munekawa, senior vice president and surety manager at San Francisco, Calif.-based Woodruff Sawyer has been elected the 2020-2021 president of the National Association of Surety Bond Producers.
NASBP is the association for surety bond producers and allied professionals. NASBP members specialize in providing surety bonds for construction contracts and other purposes to companies and individuals needing the assurance offered by surety bonds.
Munekawa joined Woodruff Sawyer in 2001. He previously managed production offices in the San Francisco Bay Area for several surety companies and served on the board of directors for NASBP.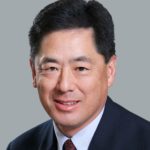 Woodruff Sawyer is an insurance brokerage and consulting firm. with headquarters in San Francisco, offices throughout the US, and global reach on six continents. For more information, call 844.972.6326, or visit woodruffsawyer.com.
Was this article valuable?
Here are more articles you may enjoy.