Sacramento, Calif.-based Bender Insurance Solutions has named Ramy Abouelezz business development manager.
Abouelezz will drive organic growth initiatives across all lines of business.
He has 25 years of experience in the financial services industry. He was previously a regional sales executive with USI Insurance Services. He was with Farmers Insurance before that.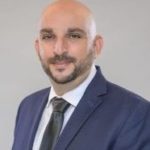 Bender Insurance Solutions is an independent insurance brokerage serving clients throughout the Western U.S.
Was this article valuable?
Here are more articles you may enjoy.