Editor's note: This part of a series of profiles on cannabis brokers, in which Insurance Journal explores why and how these folks got into the business, the ups and downs of insuring cannabis, as well as a few tips for those interested in a little professional development.
Manuel Cuaron, president of OG Cannabis Insurance and So. Cal's Best Insurance Services Inc. in Quartz Hill, Calif., got in the cannabis business as soon as California's Proposition 64 was passed in 2016, and he worked to get involved with city governments across the state as they were setting up regulations to enable the sale of cannabis.
Cuaron, who has been in insurance since 1998, says an "early start and heavy marketing efforts" were the key to his agency's success. That included attending city council and local government meetings as they were first considering whether to take advantage of Prop 64 to offer advice and be part of the process.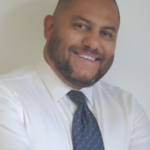 His agency's focus and specialty early on was in understanding exclusions of cannabis insurance and how exclusions relate to cannabis, another element that he views as a key to being a success.
Cuaron spoke with Insurance Journal about his experience as a cannabis broker.
Insurance Journal: Why did you get in the cannabis and insurance space?
Cuaron: It was a combination of the financial opportunity and the ability to support the cannabis culture with our talents and services as professionals. It really means a lot to our office that we can part of the solution to the process of cannabis becoming a "main street" business.
IJ: Has this been a good financial decision so far?
Cuaron: Yes, it's been a good financial decision but more than that it has been a great professional decision.
The early work we did in 2016 by attending city council meetings on local cannabis licensing or attending the many networking events and meet ups helped introduce us to many amazing people and have been a lot of fun.
IJ: What's the hardest thing about the cannabis industry to deal with?
Cuaron: From our perspective as ancillary to the cannabis industry we view it as any other industry to market to and do our best to know our client's needs.
We have invested many hours in staying up to date with state and local licensing compliance, insurance product knowledge, customer service and marketing.
IJ: What insurance product is the most difficult to obtain for your cannabis industry clients?
Cuaron: Aside from outdoor crop or D&O insurance, the most difficult is mono-line hired and non-owned auto for retail delivery. With COVID-19 lockdowns and cannabis being declared essential, retail delivery companies experienced a boost to their operations.
We have several large fleet retailers whose coverage should be on a HNOA policy but the two carriers who write this have over-priced their premiums.
IJ: What two or three tips do you have for brokers entering the business of insuring cannabis?
Cuaron: First talk to your underwriters about their applications and quoting timeline and process. Cannabis applications are lengthy and the answers and application become part of the issued policy.
Second, read and understand the policies endorsements and exclusions. This is especially important from an E&O standpoint, but knowing what each policies strength and weakness is what should set you apart from your competition and is what clients should come to expect from their insurance professional.
Was this article valuable?
Here are more articles you may enjoy.