Editor's note: This part of a series of profiles on cannabis brokers, in which Insurance Journal explores why and how these folks got into the business, the ups and downs of insuring cannabis, as well as a few tips for those interested in a little professional development.
Erich Schutz is a broker, underwriter, and risk manager at NIF Group|Jencap, who focuses on the needs of the hemp and marijuana industry nationwide.
Schutz specializes in hard-to-place multi-state cannabis insurance programs, and has more than a decade of experience providing solutions to the excess and surplus lines insurance industry.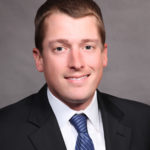 He gave it a great deal of thought before he took the leap into cannabis insurance several years ago. But there's little if any doubt now about his enthusiasm for the industry.
Schutz, whose LinkedIn profile proudly boasts "Cannabis Insurance Ninja" as part of his title, says getting into insuring cannabis was "hands down the smartest career decision" he's ever made.
Schutz spoke with Insurance Journal about his experience as a cannabis broker.
Insurance Journal: Why did you get in the cannabis and insurance space?
Schutz: For starters I'm passionate about cannabis and I truly love my job as a E&S Broker. I saw a major gap in the market and knew I could bring my customer service centric approach, insurance experience, market knowledge and expertise to a greatly underserved industry segment.
I came from a small regional wholesale brokerage and quickly realized all of the (so called) heavy hitters in the New England E&S brokerage space had little idea what they were doing in the cannabis insurance space nor did the majority of them have any interest in learning a new hard to place industry class in a very soft market.
At the time, Massachusetts, where I live had gone recreational with dispensaries slated to open at year end and it seemed like the Agriculture Improvement Act (2018 Farm Bill) was likely to pass, legalizing hemp on a federal level. My perception was that 90%-plus of the cannabis insurance expertise was sitting in small handful of largely Western states. The table was set and no one around me seemed hungry or willing to take a seat, so I strapped on my Red Lobster bib and starting eating that cannabis insurance elephant one policy form at a time.
IJ: Has this been a good financial decision so far?
Schutz: The grass is always greener as they say, but yes this was hands down the smartest career decision I've made and have zero regrets. It wasn't something I took lightly and discussed at lengths with my family and friends before going all in. At the end of the day, the numbers speak for themselves when it comes to the finances of it all but that's not what this is about for me.
Our team is building a brand that takes pride in doing what is best for the cannabis client regardless of who gets the commission check – although we all have bills to pay and bosses to answer to. That said, it is my loyalty to the cannabis plant that gives me a unique perspective and value proposition in the space.
IJ: What's the hardest thing about the cannabis industry to deal with?
Schutz: As an industry, that's an easy question to answer – traditional commercial banking and lending facilities. I don't know a leaf-touching operation that doesn't constantly struggle with the dichotomy between federal prohibitions and state legalization. I think someone should write a book and call it: "Cash? Where to get it & how to store it. A Cannabusiness Tale."
On the insurance side, high TIV property is the hardest thing to deal with for most agents and brokers. I would say for those dabbling in the space it is unsurmountable challenge and is generating a lot of unnecessary churn in the marketplace, whether it be at renewal or midterm.
That's why at JenCap our holistic approach starts with understanding your client's growth strategy long before we pick an insurance suitor or suitors. I can't think of a bigger embarrassment than running out of TIV/capacity midterm due to a planned expansion, yet we rescue midterm deals all the time because of it. Plan. Prepare. Prevent.
IJ: What insurance product is the most difficult to obtain for your cannabis industry clients? Why?
Schutz: High TIV property, bar none. Yes workers' compensation, D&O, and cyber have only a few markets, and if you don't have access to all of them, it's hard to be a one-stop cannabis brokerage, but those placements are really about expectation management and access over grit and creativity. Those qualities – plus a hard stomach – are needed to successfully weather the 2021 cannabis property renewal season.
While COVID may have lowered some operations sales and growth perspectives, we are not seeing any renewals coming in looking for a lower TIV than expiring. It is actually the exact opposite. Last year we'd consider a larger cannabis property placement to be north of $20 million in TIV, and now I would consider $75 million to be the benchmark for what is considered large.
Last year there were markets putting out $20 million per location or subject risk. This year those markets still exist, but they need to play nice together to get us to over the $75 million hump instead of going punch-for-punch all the way to the bottom. I think two major cannabis property buzz words you'll hear over and over again this year will be "spread of risk" and "excess property."
IJ: What two or three tips do you have for brokers entering the business of insuring cannabis?
Schutz: Ask questions, don't be shy, and find a mentor. We are still in early growth stages and available trade education specific to cannabis insurance is sparse.
I think the almost non-existent 2020 convention season also stymied education opportunities for various types of insurance professionals. We had numerus classes, presentations, and panels that our guys were participating in and most all have been permanently cancelled.
I know these networking and educational opportunities were crucial in my personal development and still are today. Find these events and go talk to the speakers, they are eager to help and share the knowledge that they've picked up along the way. Afterall, we were all new at some point too.
Was this article valuable?
Here are more articles you may enjoy.