Insurance rates in key lines for cannabis businesses may be heading up 10% or more next year.
That was one of the predictions made by an expert in the final Insuring Cannabis podcast of the year in which we interviewed Jay Virdi, chief sales officer of Hub International's specialty practices group, and Morgan Fox of the National Cannabis Industry, for a look ahead to what the new year will bring.
Fox discussed the outlook for laws and regulations next year, and offer his take on whether we'd see any meaningful federal reform in 2022.
Virdi gave his outlook on insuring cannabis next year armed with a new survey of 200-plus cannabis insurance-focused professionals combined with other data, forecasting an even tougher market for cannabis business buyers next year.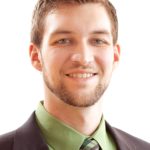 Following are takeaways from that conversation.
Fox, who was asked the "when will it be legalized" question, sounded hopeful but also realistic about what the coming year, with an election timer on legalization, SAFE Banking, and the CLAIM Act, portends for these efforts.
"We've seen that in the past Democrats have been a little bit scared of working on or trying to pass cannabis issues or cannabis related legislation in the lead up to any elections because they are worried that it might hurt their chances at retaining control of either chamber," Fox said. "I personally think that that's a misreading of the political tea leaves. That being said, I think that through the work of NCIA and other groups, we're starting to make headway on convincing lawmakers that now is the perfect opportunity to be able to get this stuff passed."
Looking at the polling, it looks very likely the Republicans, a party that has been somewhat less receptive to legalization efforts, are going to retake one or both chambers of Congress in the midterm elections.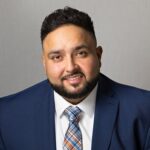 "It's going to be very difficult to be able to pass the cannabis policy reforms that we want to under Republican control of either chamber," he said. "We really need to get the ball rolling now, and from my perspective and everything that I've seen in the years that I've been working on this issue, that supporting cannabis policy reform only helps people's chances of re-election and in general their poll numbers across the board. This is something that we're really trying to show to lawmakers so that we can get the ball rolling on at least some of these incremental reforms before the headwinds change."
Hub recently published a number of specialty practices blogs, one of which offered a look ahead at cannabis insurance in 2022. In it, Virdi and his associates polled the firm's 200-plus brokers serving cannabis business clients and paired that with other information to come up with some impressive quantitative data that should be of particular interest to those who pay for policies: cyber coverage, for example, is expected to rise 30% or more, premiums for executive liability policies, including EPLI and D&O, are expected to increase 10% to 20%.

Cannabis property/casualty coverage is also expected to rise 10% to 20%, while businesses in catastrophe-prone areas will see increases of 20% and up.
The explanation for all of this is fairly simple.
"Capacity is still very scarce, as all of these legislative issues come to, let's say, culmination, or as they continue to get pushed through the House," Virdi said. "There's a lot of barriers to the business growth as well as we continue to see a lot of mergers and acquisitions, and the cost of insurance, it continues to increase because there's just not any kind of enticement or even the legal bottle that a lot of reinsurers, insurance companies face for deploying their capacity because it still is an illegal substance and federally banned in the US. So that continues to be a very challenging uphill battle that we continue to face as retail insurance advisors."
Cannabis property/casualty coverage was atop a list of areas where cannabis business insurance buyers can expect some significant rate increases next year.
"Well, it's definitely challenging for the rates as they're on the rise from 10 to 20% in the property and casualty side of cannabis as well," Virdi said. "There are these very, very large facilities that continue to be erected and built as far as builders risk and course of constructions. And there are some claims that are starting to trickle in."
Related:
Topics Cannabis
Was this article valuable?
Here are more articles you may enjoy.