Directors and officers insurance has been pricey and tough to obtain for cannabis companies since the industry started requiring coverage.
D&O is difficult in most business sectors (For more on that check out: "You've Heard it Before, so Here it is Again: D&O is a Tough Pill for Cannabis."), but cannabis businesses may pay up to 50% more in premiums for D&O – if they can get it.
However, there's a flip side. There's a large contingent of companies that you almost can't force a D&O policy on.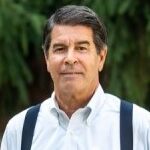 Small- to mid-size cannabis companies, by and large, don't want it, an Insurance Journal poll shows. Roughly 20% of respondents said they sold no D&O policies to these companies, and about 40% said that fewer than one-in-four buy a D&O policy. Few said they had a good chance to sell one.
We spoke with Walt Baker, Golden Bear's vice president of directors and officers liability, and Jon Spratt with Greensite Insurance Services, a cannabis management liability program launched by Aon in February, for our latest Insuring Cannabis podcast.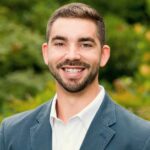 Following are takeaways from that conversation.
Price is, of course, one of the top reasons Baker hears when a small- to- mid-size company doesn't want a D&O policy, and he said they also often offer the reasoning they are still too small to need it.
Beyond that, Baker believes there's a widely held belief that the directors and offers of privately held cannabis companies don't feel they're vulnerable to legal actions relating to their managerial capacities.
"Frankly, I had a client tell me the other day, 'Well, we founded this company. We own it. There's three of us. We run a closely held company. There's no way we can be sued,'" Baker said. "And frankly, that's the way most private, small- to- mid-size cannabis companies believe; they think they're too small to be sued for a directors and officers liability claim, but in reality, smaller privately held cannabis companies, their executive officers and board members are susceptible to the same types of lawsuits as larger publicly-traded companies."
Baker, of course, likes to encourage brokers to point out to clients that general liability, professional liability, and E&O policies do not cover D&O and EPL losses.
"We all know that disagreements against management often turn into lawsuits very quickly, and the cost of these suits can be astronomical, even if you win," he said. "And in these days of social inflation and nuclear verdicts, and our increasingly litigious society, small cannabis businesses face more risk now, more than ever. Risks like regulatory investigations, probably the biggest one in the cannabis business, based on the regulatory bodies in each state, shareholders alleging inaccurate disclosure, negligence or inaction by their board, customer or vendor complaints, employee-related disputes and breach of fiduciary duties."
Spratt has been a part of the D&O price conversation regularly, and he tries to encourage sensitivity to the executives of a company that's facing down a $10,000 to $30,000 premium.
"You have to take a step back and think that the main companies in this subset are really startup companies that are strapped for cash and trying to save wherever they can, while they build their businesses," Spratt said.
Another problem insurance brokers encounter in the cannabis space is sales fatigue, in which so many providers of goods and services see the business as a growth opportunity for their bottom-lines.
Spratt works with the retail brokers and the specialists in the space to discuss better ways to present D&O and educate customers on its value.
"A lot of these brokers, it's a wide gamut of conversations we have," he said.
"Some of them…they're just looking for the bare minimum products that their clients are looking for. And oftentimes their clients may need the D&O coverage, but it's almost a sales fatigue to actually go to them and go through the process and showing them the price tag and everything like that."
He added: "Now, the really good brokers that we're talking to in the marketplace that are specialists in the space know that they should be showing it to their clients, and they're really trying to build that educational gap and build more awareness for the product because it does have that kind of price shock that other coverages don't have."
Related:
Topics Commercial Lines Business Insurance Cannabis Directors Officers
Was this article valuable?
Here are more articles you may enjoy.