New

You can now listen to Insurance Journal articles!
Anytime a cannabis lounge opens in some U.S. city it tends to garner a lot of media attention, and the headlines have been buzzing lately with lounge news.
In California, Woody Harrelson recently opened a lounge in West Hollywood, and a now-stalled lounge proposed in Sacramento is getting a lot of media attention. New Mexico has them, and Michigan is about to get them.
Some insurance professionals said they are called more often about servicing lounges.
Charles Pyfrom of CannGen Insurance Services, and Keith Distel, the team leader in underwriting for Admiral Insurance Services, talked with us for our latest podcast about the uptick in interest in lounges and the risks of insuring them.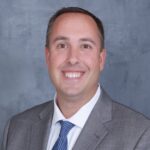 Following are takeaways from that conversation.
"The newest entrant to the space, is 'How do we involve a cannabis consumption lounge with a dispensary, or some other component?' And we're getting hit up multiple times a week from our biggest training partners, and from friends who are looking to start a cannabis consumption lounge in their given state," Pyfrom said. "More predominantly in the Southwest, but we are seeing significant asks from our broad distribution community about how we can help them insure these risks."
He sees "a huge upside" for those choosing to get into the niche of insuring cannabis lounges.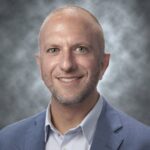 "As they're looking at opportunities, cannabis consumption lounges are going to be very much a competitor with the local bar in my mind, based on the volume and frequency of people who are inquiring about this level of coverage on an insurance transfer basis," he said.
Distel's team gets more than a dozen calls a week from people who want to insure stand-alone lounges, dispensaries converted to lounges, events, and a range of lounge operations.
"We've kind of run the gamut in terms of submissions or in terms of inquiries from our wholesale partners in terms of what is out there in the marketplace and what different entrepreneurs that have a creative mind really want them to be," Distel said. "It's such a novel concept."
His top cannabis lounge risk is possibly the most obvious one.
"First and foremost, I think over serving," Distel said. "Are you going to walk into a dispensary and then all of a sudden, the owner says, 'Hey, I got something for you. Just take it over there.' And it's a thousand milligram star of death."

Distel said the best way to deal with this risk is to only deal with well-run operations and experienced people.
Serving underage people, and people getting into an automobile accident after leaving a lounge are among the top concerns, he added.
Pyfrom said CannGen is picky about what type of operations the firm will work with – such as shunning a business that allows customers to bring their own product – and they look closely at the kinds of controls an operation has in place.
"Are you allowing only buy-it downstairs, consume it upstairs, as an example? If the answer is yes, we can do that. But what are the controls around how much can they buy?" he said. "We want to make sure they do it in a way that makes sense – a way that's not only thoughtful, but also allows the environment to foster the growth that the buyers are looking for in an environment where they can consume in an accepting culture, open environment, without there being ramifications thereafter."
Related:
Topics Cannabis
Was this article valuable?
Here are more articles you may enjoy.