Environmental, social and governance may have rightly taken a backseat to Russia's war on Ukraine, but it's still a big part of the world nowadays.
The concept of being environmentally friendly and socially conscious in the corporate cannabis world is of particular importance, considering the ranks of the younger generations that comprise many in the ranks of consumers are also finely attuned to these concepts.
Being ESG, or saying one is being ESG, isn't without risks, and there are particular risks that cannabis firms – and those who work to insure them – should be aware of.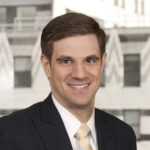 For our latest Insuring Cannabis podcast we spoke with Jonathan Meer, an attorney with Wilson Elser, who has some good advice on being all you can be when being ESG.
Following are takeaways from that conversation.
Meer's top concern about ESG isn't so much about a company making efforts to be more green, or more socially conscious, but about any statement's executives make about a company's ESG accomplishments that may not match what's really being done.
"So, what is the ESG statement? What are the statements that they're making about environmental issues? What are the statements they're making about social government issues? What are the things that means to the company?" Meer said. "So, when the director and officer is putting himself out there by representing that the company is going to do one of these things. The concern is if they do not make it, if they do not match that and in particular the cannabis industry, kind of the promises of being green, what are the potential, you know repercussions of that in terms of liability that can be brought through the courts?"
These concerns are compounded in the cannabis industry, where social justice is a consideration in many regions when granting licenses to business and equitable hiring practices are highlighted. Additionally, the cannabis industry plays to the younger people, many of whom take ESG much more serious than preceding generations.
"I think that is the impression of the cannabis industry, but the question is, quote-unquote, how green or how environmental they are is another story," he said. "There are a lot of issues and they talk about carbon neutrality. But usage of water and being net water positive, these are environmental issues, which people may think isn't part of the green cannabis industry. And it may not be what that company is saying that they're going to do for their shareholders."

So far, there hasn't been many examples of D&O lawsuits filed in the cannabis industry to vividly illustrate Meer's warnings about ESG, but suits in other industries, such as environmental suits against Exxon, and suits in other industries related to the #MeToo movement, may be harbingers of what may be to come.
Not being diverse despite a pledge to be, is another area where Meer sees trouble signs.
"Another type in the social (area) that comes up is issues on diversity," he said. "There have been a slew of derivative actions that had been filed in the last year or two against directors and officers for failing to match their pledge of having diversity, but yet having little or none minorities on boards while many of those cases have actually been all been dismissed. That is something that as a cannabis company will grow in popularity. That is something that they also might have to deal with those kind of claims."
His bottom line question on ESG is: "Is that you're saying something, but you're not going to do it, or try to do it, or make substantial efforts to do it? So, if you're a company that says, I am going to invest in ESG-type entities, but you are not, that's when the liability could potential be."
He added: "Are you going to walk the walk…or if you're just saying it to get the companies to feel better about you, that's where the potential concerns can come in from, for those D's and O's."
Related:
Topics Cannabis
Was this article valuable?
Here are more articles you may enjoy.