Everyone knows about supply chain management nowadays. The pandemic, with shelves bare of TP and paper towels, and cargo ships backed up at ports, drove home for many what a supply chain is and the consequences when something goes wrong along one or more of its myriad links.
The reach of cannabis goods and services may be limited from one state to another due to federal prohibition, but the cannabis supply chain, and accompanying risk, can still be significant – and it can still be greatly affected by occurrences across the globe.
To envision a basic cannabis supply chain, one only has to look at how harvested flower gets turned into all sorts of goods: pre-roll, oils, tinctures, extracts, edibles. From growing to processing and manufacturing to distribution into the hands of retailers, there are myriad moving parts, and a lot of things that can happen in the chain from A to Z.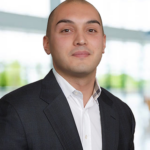 For our latest podcast we spoke with Alen Nguyen, co-founder and CEO of MainStem, a supply chain platform for the cannabis industry, Matt Johnson, vice president of QuadScore Insurance Services, an insuring cannabis specialist, and Eric Schneider, managing director of sales for AlphaRoot, an insurance brokerage that focuses on the cannabis, hemp, and CBD space.
Following are takeaways from that conversation.
The supply chain across most industries has already been under pressure from the pandemic, and that has been compounded by the rapid growth of the cannabis industry, posing greater risk.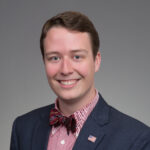 "So, they're already having a challenge of trying to keep up existing manufacturing due to the pandemic, but we're seeing rapid growth at the same time, right?," Nguyen said. "So, 25% of consumers report extra consumption during the pandemic, which is just additional strain. So, a lot of the things that are really geared towards packaging pre-roll cones, vape cartridges, a lot of those items are a big risk for the U.S. cannabis operators."
One of the biggest risks lurking out there lies at the beginning of the supply chain – before the plant even makes it out of the proverbial dirt, according to Johnson.
Johnson told the story of a Michigan cultivation operation that was using metal halide grow lamps when a bulb burst in one of four grow rooms at an indoor cultivation facility and started a fire.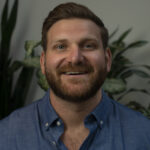 The smoke traveled through the air vents and into other grow rooms, prompting a total crop loss as well as some building damage.
"So we saw this operator in particular suffer a major blow to their vertically integrated operations because of a cultivation fire at their primary growth site," Johnson said." So for, I believe it was a little over a year, that site had to be repaired, updated, upgraded. I believe they're now using LED cultivation lighting, which we're really happy to see. But I think they learned a valuable lesson about being prepared for an unfortunate scenario like that and making sure to hedge risk wherever possible."
Schneider said it's the end of the supply chain that we should all be worried about.
Dispensaries are heavily reliant on numerous suppliers for many things.
"They're relying on third parties to deliver those in a timely fashion and obviously any sort of hiccups in the supply chain from a timing perspective, or let's say your main supplier of flower cultivation site has a massive property loss, and they're not able to be operational for months," Schneider said. "So the more that you rely on additional companies within the supply chain, I would say is definitely a higher risk."
He said a critical omission in the process of preparing for the worst along one's supply chain is failure to ensure other partners in the supply chain are doing the right things, such as maintaining "valid and collectible insurance products," having risk management controls in place, and partnering with business that aren't a liability operations.
"I think that's truly key," he said. "And what I always say and recommend is go beyond the certificate of insurance. Alot of people just request a (certificate of insurance), but a COI is a very shallow means of seeing the insurance program that someone has. A COI, all it shows is if I have general liability. It says if a claims made occurrence and what the limits are. But you don't see any of the exclusions and endorsements that can be limiting to the actual coverage itself."
Nguyen likes to draw on an old tried and true cliché, one which even a person in his position needs to hear from time to time: proper planning prevents poor performance.
"That is absolutely the name of the game when it comes to supply chain," he said. "Really understanding what your demand is. A lot of our customers have, 15, 20 different locations, whether it be a combination of dispensaries and farms or it's all farms and manufacturing. Being able to properly plan and get the transparency of what your actual consumption is and what your demand is, and then properly plan out."
Related:
Topics Cannabis
Was this article valuable?
Here are more articles you may enjoy.