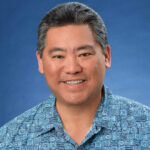 Island Insurance named Reid Hokama vice president, personal lines and marketing.
Reid has nearly three decades of financial experience and most recently was vice president and investment strategy manager in Central Pacific Bank's Wealth Management Group.
Other previous positions include director of research at Honolulu's Tao Investments and senior financial analyst at Electronic Arts in California.
Island is headquartered in Honolulu, Hawaii.
Topics Hawaii
Was this article valuable?
Here are more articles you may enjoy.