San Diego, CA, February 16, 2016- L.S. Howard has been appointed international editor for Insurance Journal and Carrier Management. She is based in London.
Howard succeeds Charles E. Boyle, who retired at the end of 2015 after 17 years with the company.
Insurance Journal and Carrier Management are both publications of San Diego, Calif.-based Wells Media Group, which serves the property/casualty insurance industry.
Howard has spent more than 20 years as a financial journalist, including 18 years at the insurance news magazine, National Underwriter (1985 – 2003). In 1992, she became NU's international editor in London, a post she held until 2003 when she was hired by GE Insurance Solutions as an internal communicator.
Between 2007 and 2013, Howard held a variety of internal and external communications posts in the financial services sector, including with Lloyd's Banking Group and HSBC.
In 2014, she joined Wells Media Group as a part-time editor.
Boyle, who previously wrote for Fairchild Publications, joined Wells Media as an editor with Insurance Journal magazine in 1998, covering domestic and international issues. He became Insurance Journal's first dedicated international editor in 2004 and helped grow the global audience, contributing to Insurance Journal.com becoming the highest-trafficked property/casualty insurance news website in the world.
"We are extremely fortunate to have been able to transition between two respected professionals, Charlie Boyle and Lisa Howard, on our international desk," said Andrew Simpson, vice president of Content for Wells Media Group.
Simpson said Howard—who has a Bachelors degree in Journalism and a Masters in Global Politics— brings valuable finance and insurance journalism experience to the post and joins at a time when interest in international coverage is growing.
"We know readers will come to appreciate her professionalism and knowledge of the issues. We are confident she can help us continue to serve and grow our international readership," he said.
Howard can be reached at lhoward@wellsmedia.com.
Wells Media Group includes Insurance Journal, Carrier Management, Claims Journal, MyNewMarkets, InsuranceJournal.TV and the Academy of Insurance, all serving property/casualty insurance professionals.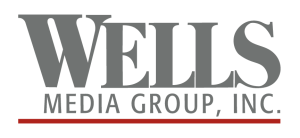 Topics Property Casualty
Was this article valuable?
Here are more articles you may enjoy.