San Diego, CA, April 6, 2016 – Atlas General Insurance Services announces the release of GoSafe, a new comprehensive risk management, work safety and compliance platform.
"This online platform was created by workplace safety experts and designed to help businesses reduce risk while improving employee safety," said Atlas President of Workers' Compensation, Mike Mathews. "This award winning suite of safety management tools is a valuable resource for small and medium-sized businesses that we believe will help facilitate a safer work environment and prevent accidents."
The new GoSafe system offers policyholders 24/7 access to the latest state and federal compliance information, policies and procedures and safety training. In addition, GoSafe provides online training videos, a risk management library, posters, checklists and more. GoSafe's features include an online HR Library with handy tools and resources including updates regarding state labor laws, forms and policies.
The GoSafe platform is an effective risk management tool to help reduce injuries, illnesses and fatalities in the work place. Any organization hoping to have access to additional training resources, maintain safety documentation and have better safety program cohesiveness can benefit from this new system.
For more information, send an email to losscontrolservices@atlas.us.com or visit atlas.us.com/gosafe.
About Atlas General Insurance Services
Atlas General Insurance Services is a full service program administrator that offers a wide range of insurance solutions. Atlas has expertise in developing and underwriting programs with a variety of insurance carrier partners. Atlas has the primary goal of providing exceptional service and unique options for their clients. For more information, visit atlas.us.com.
Media Contact
Stephanie Bozzuto
Director of Marketing & Communications
(858) 529-6700
marketing@atlas.us.com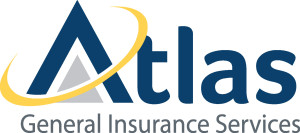 Was this article valuable?
Here are more articles you may enjoy.