Scottsdale, AZ, September 26, 2016- Atlantic Casualty Insurance Company has hired Cindy Aberle to develop and manage its new Garage product offered through contracted wholesalers. Aberle, formerly with Century Insurance Company, brings extensive underwriting management and product development experience to this new endeavor. Atlantic Casualty's Scottsdale, Arizona office will serve as headquarters for the Garage product. The focus will be on non-franchised dealer as well as non-dealer risks utilizing its on-line policy system, ACES.
Atlantic Casualty Insurance Company, a division of Auto-Owners Insurance Group, offers non-admitted and admitted insurance products to contracted wholesalers throughout the U.S.
Media Contact:
Veronica Davis
Atlantic Casualty Insurance Company
VDavis@atlanticcasualty.net
919-759-3287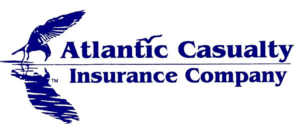 Was this article valuable?
Here are more articles you may enjoy.