Bethesda, MD, March 15, 2017—United Educators Insurance (UE), a Reciprocal Risk Retention Group (RRG) celebrating its 30th anniversary this year, is expanding its general liability (GL) coverage for unmanned aerial vehicles (UAVs) used at the schools, colleges, and universities it insures.
As educational institutions have expanded their use of UAVs, or drones, and the ways drones are used on campus continues to evolve, UE's coverage has followed suit.
For GL policies issued April 1, 2017, and later, UAV coverage is now a standard part of the policy, covering institutions for damages sustained by use of drones (weighing less than 55 pounds) for purposes beyond research and education, such as roof inspections and aerial promotional videos. For drones used for research and education purposes, UE's coverage is unchanged, addressing UAVs weighing up to 100 pounds.
The UAV coverage addressed through the GL policy does not require underwriting and does not come with specific premium charges. It provides insurance up to the GL limit of liability.
"As an RRG, we're committed to meeting the needs of the colleges and universities we cover," said Bryan Elie, UE's VP of Underwriting. "As our brokers and members expressed concern about liability associated with increased use of UAVs, we moved quickly to address their concerns and provide the coverages they needed."
Currently, nearly 1,300 schools, colleges, and universities rely on UE for liability insurance and risk management services. In addition to expanded coverage for drones, UE also augmented its seamless coverage program recently to strengthen its application to police professionals.
For more information, visit www.UE.org/coverage/.
Media Contact
Lisa Vogt
info@UE.org
(240) 482-2239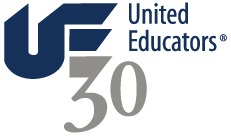 Topics Education Universities
Was this article valuable?
Here are more articles you may enjoy.