Dania, FL, September 22, 2017 – Anthony L. Johnson, Chief Executive Officer of First Light Program Managers, Inc. and James A. Butler, President of Piedmont Transportation Underwriters, Inc. of Winston-Salem, North Carolina announced on September 5, 2017 that they have entered into an agreement for First Light Program Managers to acquire substantially all of Piedmont's assets effective September 1, 2017. Piedmont, a managing general agency founded in 1991 by Jim Butler, has specialized in the trucking insurance industry, offering commercial auto liability, auto physical damage and motor truck cargo coverage on a wholesale basis in the Mid-Atlantic region of the United States. Jim Butler and his associates will continue to operate at their existing office in Winston-Salem, North Carolina.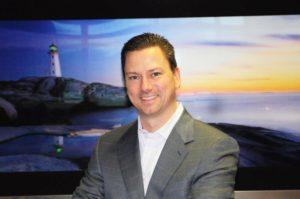 Anthony Johnson stated, "For over 25 years, Piedmont Transportation Underwriters has been a leading MGA in the trucking and transportation industry. To survive over a quarter century in the trucking insurance space, given the significant volatility that has taken place in this class of business over the years, is a testament to Piedmont's disciplined underwriting approach, knowledge of their ever-changing marketplace and the superior talent of their tenured associates. We are thrilled to have Jim and his staff join us in making First Light an even stronger organization."
Jim Butler stated, "We could not be happier to join forces with First Light Program Managers. To align our team with an organization that takes a similar, conservative underwriting approach and has such a strong foothold in the transportation sector will allow us to grow profitably with our carrier partners in the years to come. Their strong presence in trucking insurance is well documented and joining forces with them will allow us to expand our market share due to their stellar reputation, breadth of product offerings and excellent market relationships."
First Light Program Managers is a managing general agency that offers specialty insurance products for various industries through a network of insurance agencies throughout the United States. For further information, please visit www.firstlightprograms.com
Media Contact
Cassandra George
cgeorge@firstlightprograms.com

Was this article valuable?
Here are more articles you may enjoy.